Easy Distribution
You can send plain text or HTML emails directly from FourEyes by uploading your contacts. Send test emails. Customize the reply-to address. Schedule emails in advance. View the status of sent emails - like clicks and bounces. And send automated reminder emails effortlessly.
Or you can embed your survey on your web page using our embed script. Or share shortened links on any social network. You can also add a source to any direct link you use to easily help identify where responses came from.
Send surveys securely.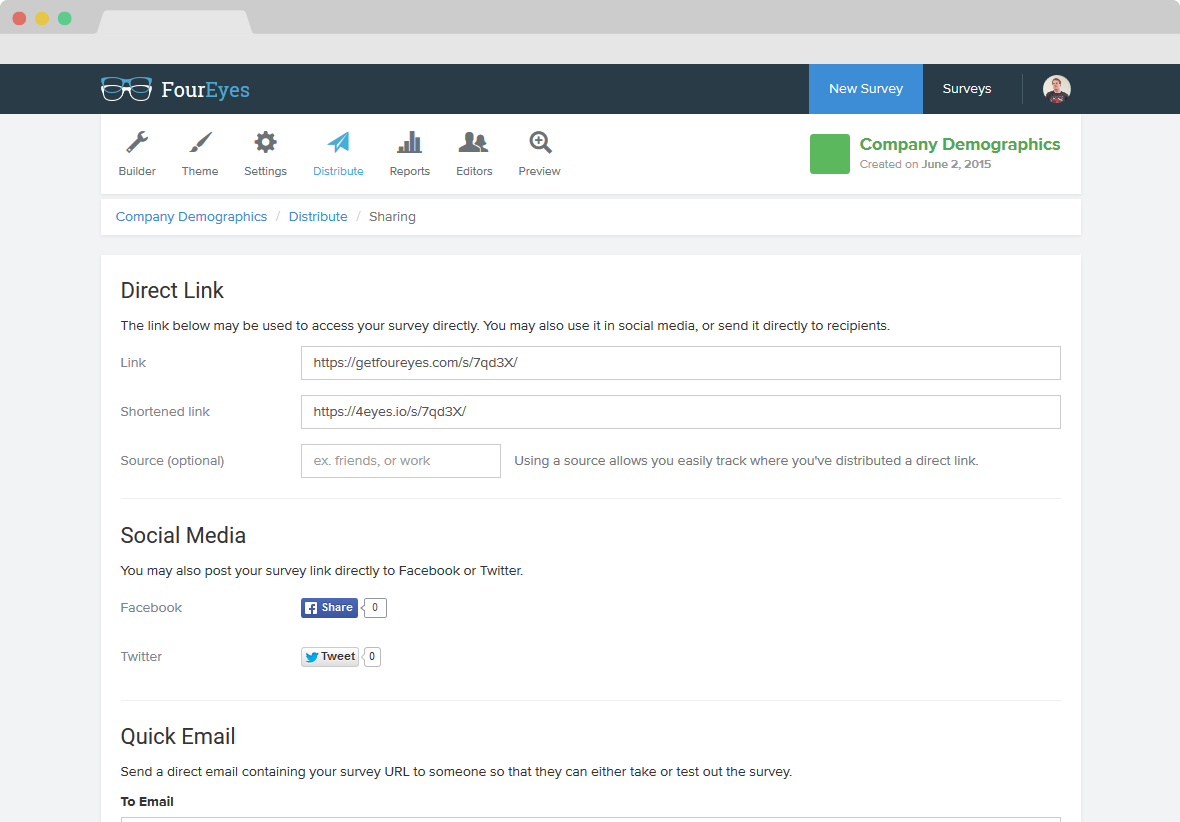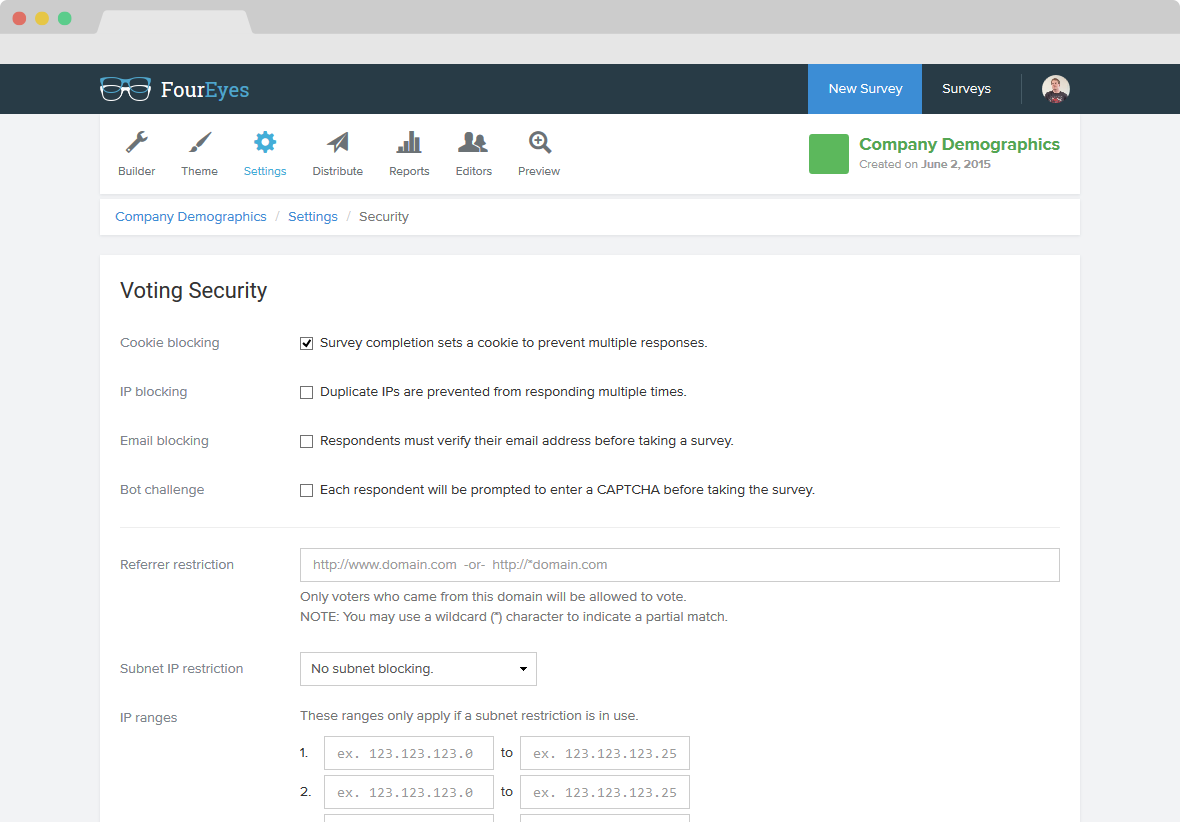 Every link we generate is SSL secure. You can also password protect your survey, so only those invited can take it. Or include a CAPTCHA to keep unwanted bots out.