The Magic of Cross Tabulation
Is there a relationship between groups of respondents? If so, what is it?
To find the answer to questions like those, - the answers you really want - you'd normally need to pay for an SPSS license, upload your data to that complicated software, and hire an analyst to create contingency tables for you. Not ideal.
Instead, use FourEyes cross tabulation. Let us generate the insights you need. In just a click.
Find relationships between questions.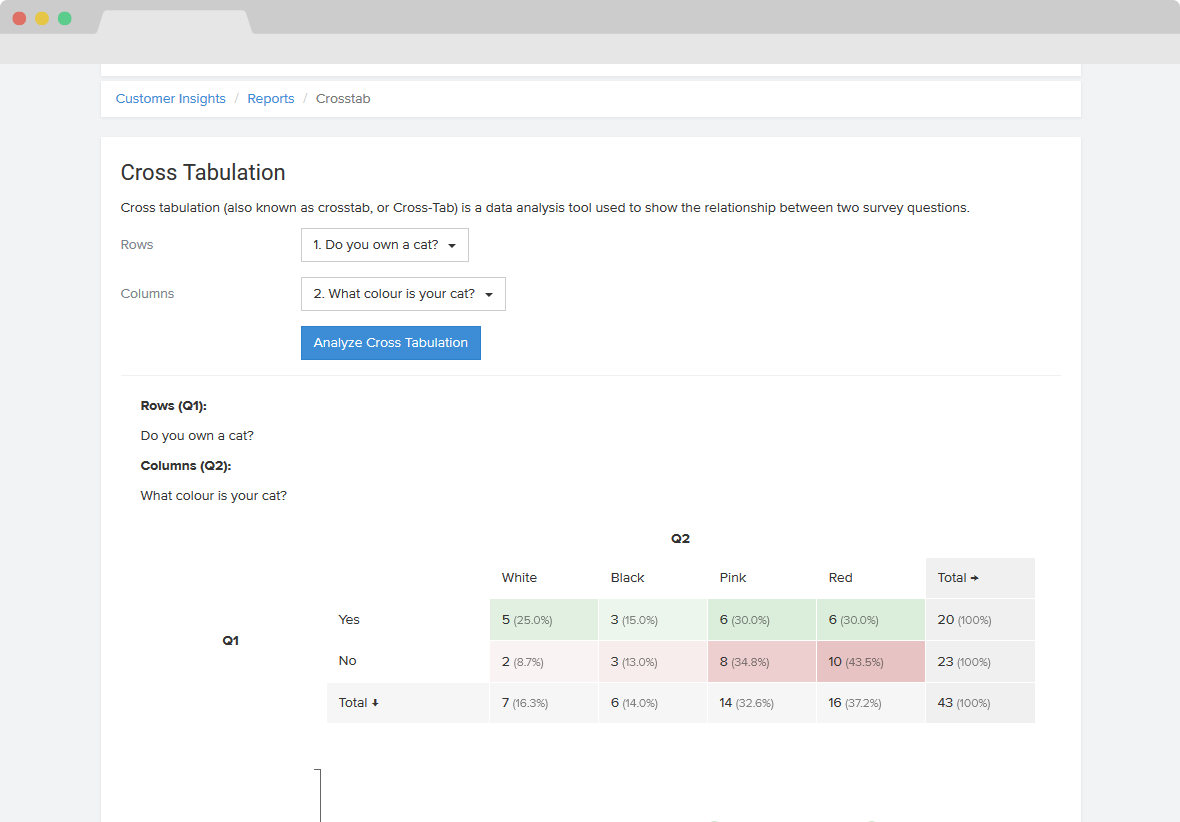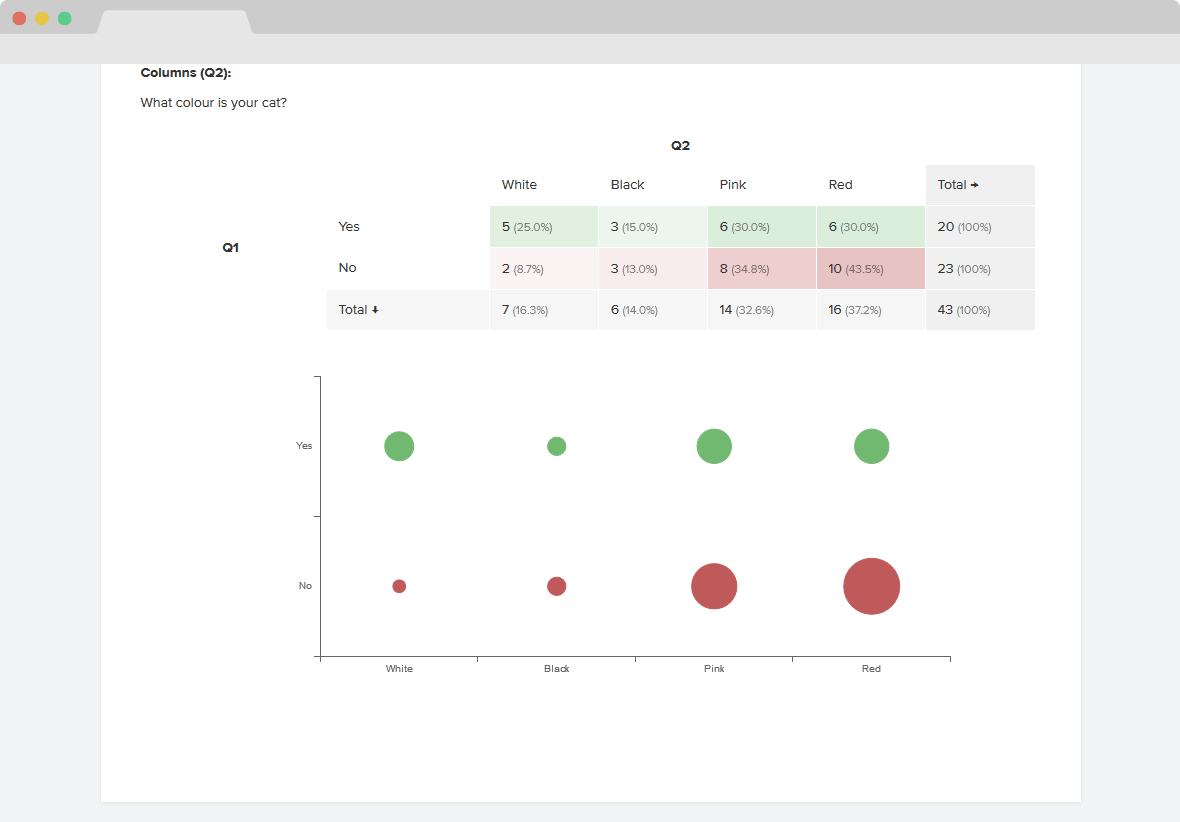 Instantly find insights! Your data is displayed in distinct colours to reflect the results of our Chi Squared analysis. So even non-geeks can quickly discern what's most important.