Thoughtful Builder
Easily drag and drop questions to build your survey. There are 24 types of questions you can ask, all of them fully editable. Plus:
Customizable page + section headers
Insert page breaks
Make questions required
Format with HTML or plain text
Bulk-add choices for multiple answers
Remove question numbering
Change label and option positioning
Tag questions
Add images to questions and choices
Set label column widths
Customize each question.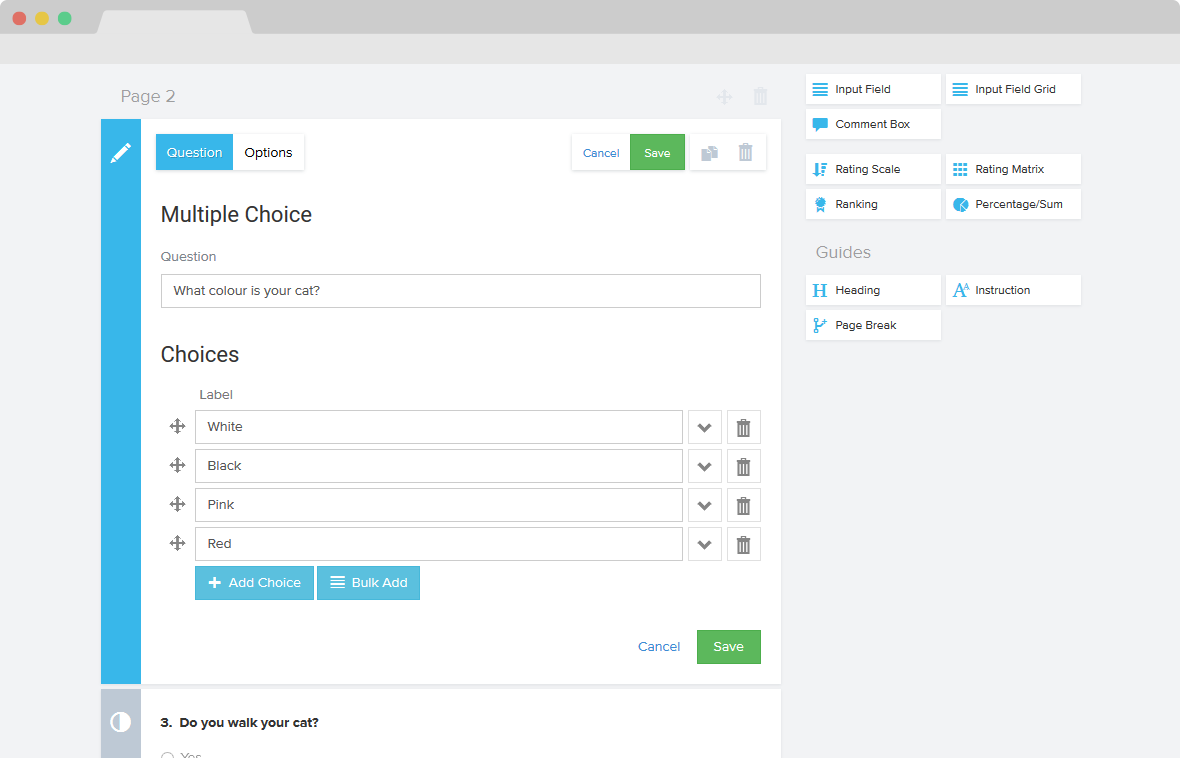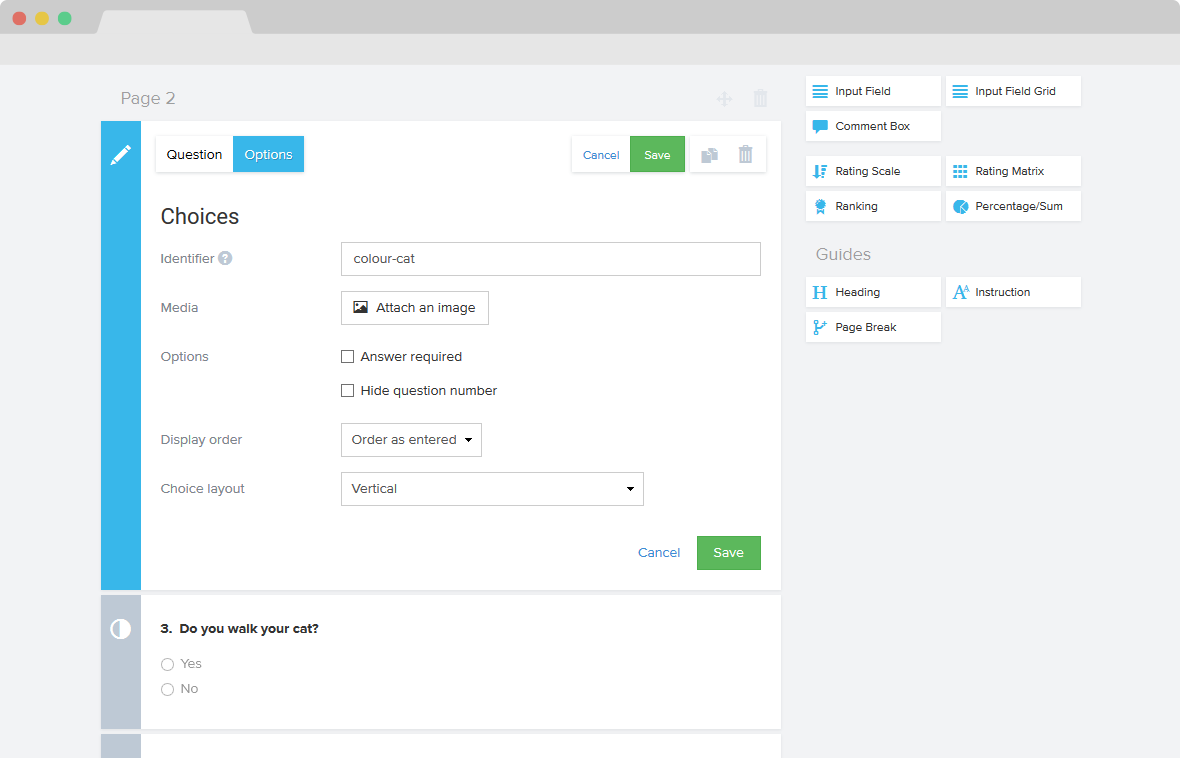 Write, reorder and delete questions easily. And because every single line of copy your respondents will see is editable, FourEyes works for surveys in any language.